Xero and EC Credit Control seamlessly combine to make a powerful partnership for your business.
Take the hassle out of chasing your customers for payment – link Xero with EC Credit Control to have our specialised credit controllers collect your overdue accounts. Use the time you save working productively on what makes you money and increase your cashflow.
Sign up with EC Credit Control Try Xero for free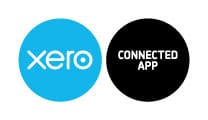 Save time by connecting your EC Credit Control account to Xero
Tick to select invoices for escalation
No need to type debtor details into our site when loading a debt
All necessary data including a copy of the invoice are automatically transferred to EC Credit Control
Faster path to collection = getting paid sooner
Integrated process, live and real-time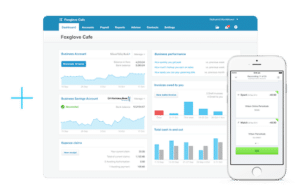 About the EC Credit Control Xero connection
Uses the Xero api to link to your EC Credit Control account
Secure and direct
Always up to date
Stores credentials so you only need to enter your Xero credentials once
Load multiple debts in seconds
How to connect
You must be an EC Credit Control client to use the system.
Sign up with EC Credit Control Try Xero for free
Log in to your EC Credit Control account here.
Click on My Details
Click on Connect to Xero
Enter your Xero credentials
You are now connected!
EC Credit Control can now access your contacts and invoices in order to make load debts a breeze.
Data sync is two-way and is automatic.
How to load a debt
Click on Load a Debt
Select Load from Xero
Enter a voucher number
Select Yes or No for Collection Costs
Select Submit
Your invoices are now loaded for collection
About EC Credit Control
EC Credit Control is New Zealand's leading debt recovery specialist for both small and large business. We have been operating since 1989 and are passionate about collecting your debts.
New Zealand-based, highly trained humans will negotiate and take recovery action on your debts.
Success-based pricing – no collection, no commission
Get a live and transparent view of your debts loaded for collection.
Run reports on all of your debts or on a per debt basis.
About Xero
Xero is world-leading online accounting software built for small business.
Get a real-time view of your cashflow. Log in anytime, anywhere on your Mac, PC, tablet or phone to get a real-time view of your cash flow. It's small business accounting software that's simple, smart and occasionally magical.
Run your business on the go. Use our mobile app to reconcile, send invoices, or create expense claims – from anywhere.
Get paid faster with online invoicing. Send online invoices to your customers – and get updated when they're opened.
Reconcile in seconds. Xero imports and categorises your latest bank transactions. Just click ok to reconcile.
Sign up with EC Credit Control Try Xero for free
Check out our Support Articles here.